Tomaj Camping "Riviera" Apartments – Strand

H-8258 Badacsonytomaj Balaton u. 28. (on the beach)
DEAR GUESTS!
WE WOULD LIKE TO INFORM YOU, THAT OUR CAMPSITE IN VIEW OF THE CROWN -VIRUS WILL BE OPEN  IN THE YEAR 2020  TILL 28. MAI .
 Tel:            +36/87-471-321
               +36/70-947-9739

E-mail: info@tomajcamping.hu
OPEN:  END OF MAI –  END OF SEPTEMBER
Welcome on the updated web site of
Tomaj Camping "Riviera" !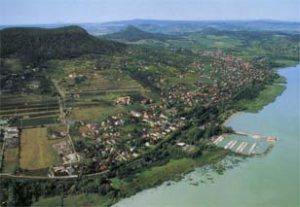 Relax on the most beautiful and exciting area of the north part of Balaton !
We are looking forward to your visit !
Waterdepth of the our own beach 0,5 m – 1,8 m.