Tomaj Camping "Riviera" Apartments – Strand

H-8258 Badacsonytomaj Balaton u. 28. (on the beach)
DEAR GUESTS!    WE ARE OPEN!

DUE TO CORONAVIRUS THE FURTHER REGULATIONS NEED TO BE KEPT IN THE CAMPSITE!
ONLY HEALTHY PEOPLE ARE ALLOWED TO VISIT THE AREA!
KEEP AT LEAST 1,5 METRES DISTANCE FROM EATCH OTHER !
USE TISSUES IN CASE OF SNEEZING AND COUGHING AND THROW THEM IMMEDIATELY TO THE RUBBISHY!
PLEASE WASH YOUR HANDS REGULARY FOR MINIMUM 30-40 SECONDS!
YOU MUSTN'T ENTER THE RECEPTION, YOUR THINGS CAN BE ARRANGED THROUGH THE SIDE WINDOW!
THANK YOU FOR YOUR UNDERSTANDING AND PATIENCE!
TAKE CARE OF EACH OTHER!
 Tel:            +36/87-471-321
               +36/70-947-9739

E-mail: info@tomajcamping.hu
OPEN:  END OF MAI –  END OF SEPTEMBER
Welcome on the updated web site of
Tomaj Camping "Riviera" !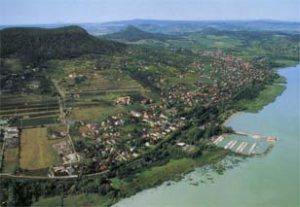 Relax on the most beautiful and exciting area of the north part of Balaton !
We are looking forward to your visit !
Water depth of the our own beach 0,5 m – 1,8 m.